When it comes to producing vocals for music, podcasts, YouTube videos, games, and more, it's impossible to get around the need to have a quality microphone. Even though sound can be enhanced after recording, producing crystal-clear sound requires an excellent microphone; editing sound after it has been recorded can only do so much. The article will cover the best mics for recording vocals and sound effects.
While professionals recording in studios will often have thousands of dollars of recording equipment to perfect their sound, it is possible to produce a quality sound from more inexpensive microphones, especially if you're just starting out in the recording world. There are 5 different microphones that make our list of quality but affordable mics for recording vocals.
The Zoom H6 is a portable recorder with 6 channels; essentially, it's a mini recording studio that you can fit in your hand and bring with you anywhere you go. One of the best aspects of this recorder is the portability; it is easy to travel with to record podcasts, music, and live stereo. The device itself can be used to capture high-quality audio recordings directly, or it can be connected to your computer software and uploaded automatically upon recording. The device runs independently with 4 AA batteries for up to 20 hours, meaning you'll have all the time you need to complete your recordings using the Zoom H6.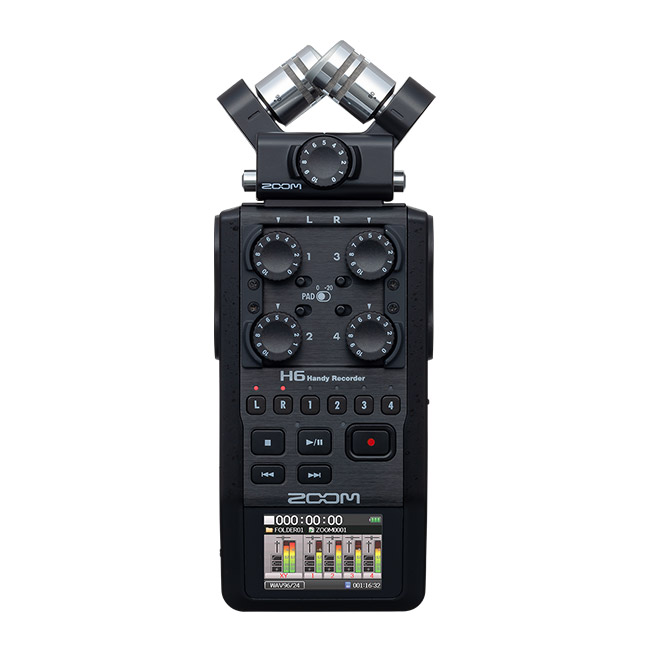 This recorder has a variety of different features built in, including compression, limiters, and other processing tools. The Zoom H6 allows the user to record six independent tracks at the same time, making it an ideal device for recording podcasts with guests and producing vocals with a group of people. Overall, at the full price of $350, it's hard to get this many features for that price point, and it's available now at the discounted price of $319.
The Rode NT1-A is considered one of the best affordable mics on the market today. The one-inch condenser microphone delivers warm sound, with crystal clear sounds often only heard from much more expensive microphones. This is a great condenser mic for those looking to upgrade from their starter USB microphones to something of a higher quality, but it won't break the bank like other mics on the market. It is extremely popular among YouTubers and vloggers, but also makes a quality mic for those looking to develop an affordable home studio. It has a high level of sensitivity, making it great at picking up lower and quieter sounds. It will pick up whispers without any difficulty.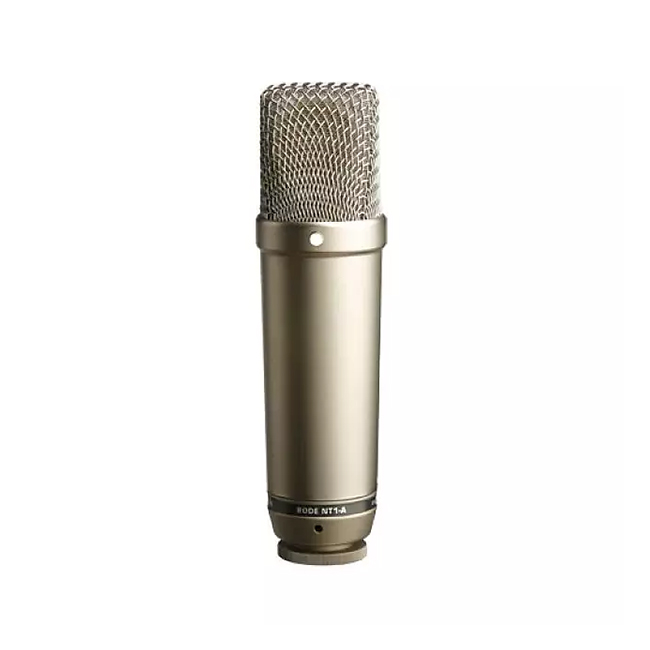 The microphone needs to be connected to a recorder like the Zoom H6 or an audio interface in order to get power through an XLR cable, which comes included with the bundle. The mic also comes with a carrying case and a shock mount. Given its sensitivity, it isn't necessarily designed to be moved around a lot for those doing street interviews, but rather works great in a studio setting where it remains immobile. It's currently available for $229, which isn't pocket change, but is affordable to those who are serious about building their home studio with quality equipment.
The Sony C800-G condenser microphone is among the best and most elite mics for recording vocals available on the market in the world, and it's priced accordingly. This is the mic for those looking to build professional studios and record the highest quality sounds possible. It captures silky smooth vocals without any distortion – but it does come at a price, so make sure this high-end microphone is within your budget. Its dual large diaphragm allows it to record vocals with true reproduction qualities, making it an optimal choice for recording studios for music videos and films.
The bundle includes a Sony audio interface and power cord to supply power to this condenser mic. It is considered a staple for vocal recording and also recording of any acoustic instruments. It's currently available for around $10,000, which makes it an exclusive mic in a league of its own for those who can afford it.
The Shure SM58 is a dynamic vocal microphone, meaning it is an optimal choice for those doing live performances, who are moving around on a stage; however, it can also be used in studios for those making recordings at home. Despite the fact that it comes in at an extremely affordable price point of only $99, this microphone is used by beginners and professionals all the same. It is considered a recognizable icon for performers around the world.
Shure boasts that it has been used by pop stars, presidents, podcasters, and poets alike; it clearly has a variety of uses and has made a name for itself as a uniquely affordable but high-end microphone.
The final microphone on our list is the Neumann TLM 102. The TLM 102 is a condenser microphone at a price point in between the Sony C800-G and the Rode NT1-A. This mic promises distortion free sound even at high pressure sound levels; despite its small and compact size, it is a quality player in the competition.
Similar to the Sony C800-G, this microphone records with a silky smooth quality that would be expected from higher cost mics. Coming in around $700, it is an investment but will remain a serious contender for vocal recordings in a home studio.
It's clear after reviewing this list of quality microphones that there are a variety of different types of mics for recording vocals available at different price points. With the available products on this list, you can start to build your quality home studio on a budget.
For those who are looking to perform on a stage and have a versatile microphone that works at home as well, the Shure SM58 is a popular choice. For those looking for the most affordable option for their home studio, the Rode NT1-A is a great option, and those with higher budgets can look to the Neumann TLM 102 or even the Sony C800-G for the best microphones in the world. The Zoom H6 is an essential recording device for those that record podcasts and music on the go.